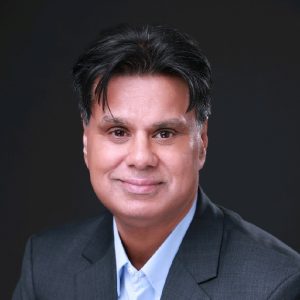 Professor Shafi Ahmed
Professor Shafi Ahmed is a multi award winning cancer surgeon working at The Royal London Hospital.
He is the CEO and cofounder of Medical Realities, a VR education company.
He is a member of the NHS assembly advising the government on the NHS Long Term Plan and was awarded the Future NHS Award by members of Parliament in 2018. He was also the Asian Star in UK Tech in 2018. He won the Silver Scalpel as best national trainer in surgery in 2015 and has been given the accolade of the world's most watched surgeon as has streamed live operations using Google Glass, Virtual Reality, social media and on national television on Operation Live which was shortlisted for a BAFTA award in 2019. He was nominated for the Nobel Peace Prize in 2020 for his humanitarian work in conflict zones and global surgical education.
He was the Associate Dean of Bart's Medical School and an elected member of the council of the Royal College of Surgeons of England where he led the international and global health programme. He has worked as an advisor to Ajlan brothers in Saudi Arabia and the Abu Dhabi government for digital transformation of health and innovation. He is currently the Vodafone UK Connected Health/5G Ambassador.
He is faculty at Imperial College,Barts Medical School,Queen Mary University,Bradford University, Harvard Medical School and Singularity University where he teaches on innovation/digital transformation. He has set up surgical education programmes in over 20 countries including conflict zones. He is a Visiting Professor at Imperial College London and University College Global Business School for Health, Honorary Professor at Bradford University and The Spinoza Visiting Professor at the University of Amsterdam.
He is the Associate Editor for technology and innovation at the Annals of Royal College of Surgeons and a member of the Editorial Strategic Advisory Board of BMJ Innovations.
He is a Non-Executive Director for The Considered, a global health marketing agency.
He chairs the Webit Health summit and co-founded the GIANT health summit in London.
He is one of the top 20 global influencers in digital health and innovation and is a HIMSS Future50 clinical leader 2019.
He is a 3x TEDx and international speaker having delivered over 300 keynotes in over 30 countries on innovation/the future of healthcare/digital transformation. His work has been featured in over 400 newspapers, tech journals and mainstream TV news channels including Sky, BBC, ITV BBC World, CNN, ABC, Al Jazeera,.RT, China TV, CNBC, Forbes, Bloomberg, Time, Wired, Guardian, The Times.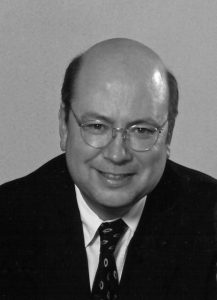 Phil O'Donovan
Bio:
Phil O'Donovan, as co-founder and Managing Director, helped grow Cambridge-based CSR plc from a start-up of nine into a highly successful FTSE 250 listed fabless semiconductor company employing, in 2015, more than 2,000 people in 23 locations.
Within four years from 1999, CSR became the Bluetooth market leader and supplier of chips to hundreds of global high-volume consumer product manufacturers. By 2012, CSR had achieved annual revenue of $1billion and, by 2015, had shipped close to 4billion chips. CSR was acquired by US company Qualcomm in 2016 for $2.5billion.
Phil is an Engineer and a Cambridge-based mentor, coach and investor in technology start-ups where he takes a non-executive director or chairman role. He is also a speaker on entrepreneurial topics at universities and business schools and an advisor to organisations wishing to commercialise their IP.
Title: Idea to Enterprise
Abstract:
This talk will focus on the factors that contribute to the identification and shaping of an entrepreneurial idea as well as the raising of growth funds. Getting started, growing the enterprise and possible journeys are outlined.
Alex Chung
Bio:
Alex Chung is currently the founder and CEO of Giphy, the people who bring you all the GIFs.  
Before founding Giphy he worked on microprocessors at Intel, music videos at MTV, and was recruited by Paul Allen, the co-founder of Microsoft, to create technologies at his R&D lab.
As an entrepreneur he has founded over a dozen companies such as a social network he built at university that was acquired by Google and at the time the world's second largest search engine acquired by Facebook.
He was named on Business Insider's Top 25 most influential technologists in New York, Ad Age's 50 most creative people, Fast Company's most creative people in business right next to Beyoncé and has keynoted events across the world such as SXSW, WebSummit, and WCIT with Kim Kardashian.
He studied philosophy, computer engineering, and graphic design and is currently studying ethics at Oxford.