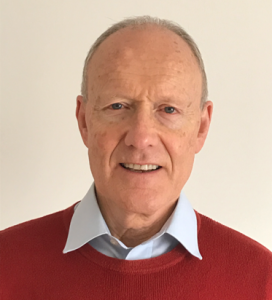 General Chair
David Crawford
Ravensbourne University, London, UK
BIO: David Crawford is Visiting Professor at University of Essex Colchester, and Emeritus Professor at Ravensbourne University London. David has worked for over 50 years across the telecoms/broadcast industries and UK academic institutions. His research interests are in new imaging techniques, applications for mixed reality technologies, and networks for multidimensional media.

David facilitates and lectures in the UK on Degree Apprenticeship courses, promoting work-based learning curricula and collaborative industry-academia training.
David has worked in senior positions at BT, RE, Crown Castle and Harris Broadcast, and as a Director of a start-up company, TeamCast, in France. He has run his own technical consultancy company, and chairs and presents regularly at international events. David is a Member of the Royal Television Society, Fellow of SMPTE, Special-Interest-Group Champion for Cambridge Wireless on Content Production & Delivery, and Honorary Chairman of the Creative Science Foundation. He has previously served as a Council/Board Member of the Institute of Engineering & Technology (IET), Conference Chair at IBC for many years, and Executive Chair at the 'mixed reality' Community Interest Company, PlayLa.bZ
General Co-Chair
Reza Nejabati
University of Bristol
Technical Program Committee Chairs
Martin Reed
School of Computer Science and Electronic Engineering, University of Essex, UK
BIO: Martin Reed is a full professor in the School of Computer Science and Electronic Engineering at the University of Essex, UK where he is head of the Communications and Networks Research Group. He has been awarded research funding by UK research councils, Industry and EU research programmes and led work in areas such as computer networks, communications, cybersecurity, future Internet architectures, optical network control planes and media transportation over networks, leading to over >150 peer-reviewed papers.

Example projects include the EU projects POINT (awarded best Internet project by the Future Internet Assembly) and SERIOT that contributed research in software defined networking, machine learning for cybersecurity and distributed ledger technology. His work has resulted in patents, international impact and inclusion in standards by ITU, IETF and 3GPP.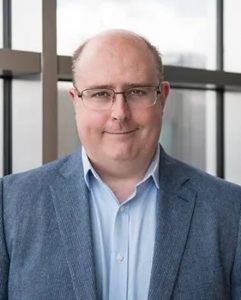 Nick Lambert
Industrial Liaison Manager, VISTA Project, University of South Wales, UK
BIO: Dr Nick Lambert is an Honorary Research Fellow with the Vasari Research Centre for Art & Technology at Birkbeck, University of London. His research interests include digital art and culture; immersive environments and interfaces; and the relation of art, science and technology. Dr Lambert has led projects for the Arts and Humanities Research Council (AHRC) and other UKRI funding streams.

He is an author, postgraduate supervisor, external examiner, and course developer for universities in the UK and internationally. He also works with the Lumen Prize and was Chair of the Computer Arts Society, a Specialist Group of The Chartered Institute for IT (BCS).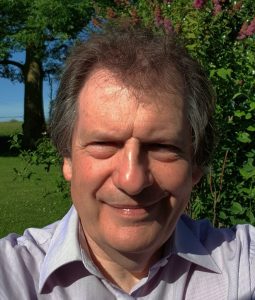 Jeremy Foss
School of Digital Media Technology, Birmingham City University
BIO: Jeremy Foss is a Chartered Engineer and a senior lecturer in Broadcast Engineering at Birmingham City University, UK. He developed the university's successful Broadcast Engineering BEng and MSc programmes. He is situated in the university's DMT Lab. where his research interests include in-video personalisation and interactive broadcast media with specific interest in object based media placements, metadata, smart contracts for commercial media, production and playout architectures.

He also works on the development of low latency real-time networks. He is involved in standards development with the MPEG group and ETSI. Prior to his academic role he had thirty years' experience in research and development in telecommunications, including work on virtual environments, mobile network development, intelligent agents and broadband IPTV solutions.
Technical Program Committee Co-Chair
Lawrence Lartey
Ravensbourne University London
Workshop Chair
James Marks
PlayLabZ CIC
Panel Chair
Jennah Kriebel
Independent
Demo Chair
Nadia Aziz
Unbounded Future Ltd
Local Chair
Rachel Kerr
Cambridge Wireless, UK
New Enterprise Chair
Adeboye Dada
University of Northampton UK